Nothing can ruin your vacation more quickly than spending too much time in the sun and developing sunburn that looks like your body is literally about to burst into flames.
Aside from the serious side effects that sunburn can have on your skin, we wanted to take a little more of a light hearted approach in this article whilst also reminding you that there is nothing funny about sunburn. Wearing SPF out in the sun is a necessity. Don't ruin your holiday by not protecting yourself from the UV rays!
Here is a selection of the funniest (and most embarrassing sunburn marks we found on the web).
1. Now everyone will know you have worn those not so attractive crocs on holiday. Take note and remember your feet can get burnt too!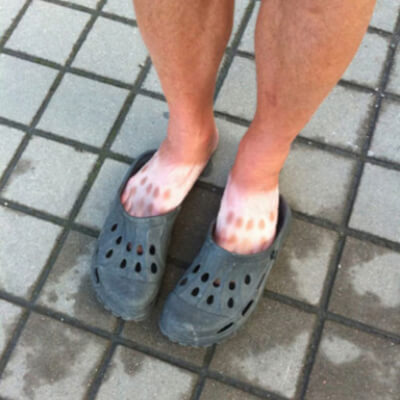 SEE ALSO: Five enemies of your skin and how to defeat them
2. This looks terribly painful but we couldn't help but find it funny. We wonder whether he fell asleep in the sun for six hours mid hug – whatever happened, it's not a good look!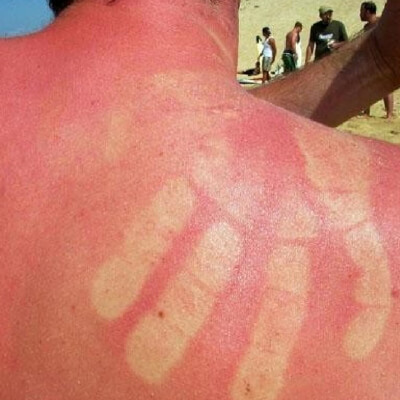 RECOMMENDED: Hydrating After Sun from Green People
3. Whilst it's good to protect your head in the sun, don't forget about your neck! This guy has spent way too long sunning his neck whilst his head remains as white as ever!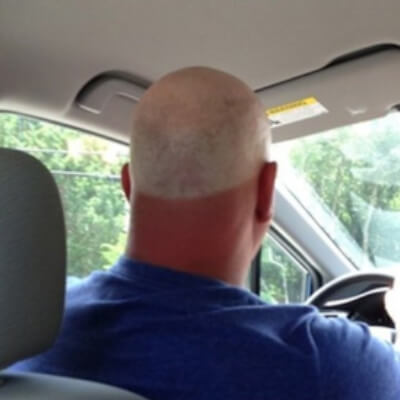 4. Was he wearing a throw blanket or some sort of smock dress to get this sunburn? It looks like a Banksy.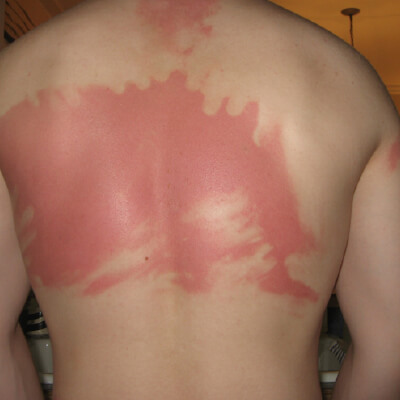 5. There is no reason to ask where he forgot to apply sun cream, he didn't apply anywhere he should have done and has ended up with a super red tan!