We are very excited to be supporting the national Police Intellectual Property Crime Unit (PIPCU) in their fight against fake beauty products.
In the UK it is estimated that consumers spend at least £90 million every year on fake goods (1) and with the popularity of the internet and online shopping, the production and sale of fake goods on the web is increasing. Counterfeit beauty products in particular are becoming increasingly common and easily available on auction sites, online market places, rogue websites and social media.
SEE ALSO: 9 ingredients that you should avoid in your beauty products
As we move towards a more digital world, checking the authenticity of a product is proving to be a lot harder, as consumers cannot gauge the look and feel of a product as they did before when buying on the high-street. Generic stock images are also frequently used to deceive consumers into believing they are buying the real deal.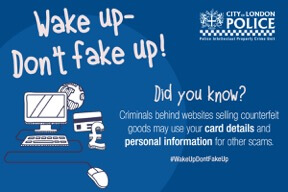 In the last 18 months PIPCU, which is based at the City of London Police, has helped to protect consumers from being ripped off online by suspending more than 5,500 websites selling fake luxury branded goods as well as seizing more than £3.5million worth of fake goods.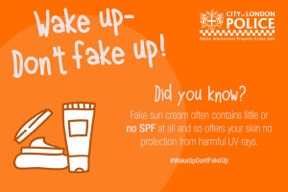 In addition, the percentage of fake goods seized by customs because of health and safety concerns to consumers has doubled in recent years (2). These include items such as perfume, make-up and electrical beauty items.
RECOMMENDED: French Pink Clay Face Mask with Organic Orange Blossom Floral Water from Gerlindenaturals
Fake electrical beauty goods, such as hair curlers, dryers and straighteners are not subject to the same vigorous safety tests as genuine items and so the bogus product is often very dangerous. It could cause electrocution or overheat and catch fire, potentially burning hair, skin and scalp as well as putting homes and lives at risk.
Laboratory tests have shown counterfeit perfume often contains poisonous chemicals including cyanide and even human urine. While fake cosmetics such as eyeliner, mascara, lipgloss and foundation have been found to contain toxic levels of chemicals and harmful substances such as; arsenic, mercury and lead. All of these can cause allergic reactions, such as skin irritation, swelling, rashes and burns as well as leaving the consumer with longer term health problems.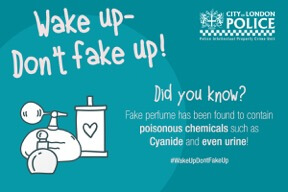 Counterfeit make-up is often produced in un-sanitised and un-hygienic factories and there have been cases where rats' droppings and poison have also been found in the phoney cosmetics.
Find out more about how to join the fight against fake beauty products here.