Most experts from the beauty industry believed that the nail art trend has gone for good. Fashion magazines came up with headlines that manicurists were touted towards minimalism and the lazy girls across the globe smiled at last! But, just as everyone was throwing away their nail art pallets, the New York Fashion Week's spring '15 runway shows popped up. It seemed that nail art just took some time off in hibernation. Now they are back they look even classier and more chic.
Here are some creative nail arts that have been rounded up from the Fashion Week – each one shows a subdued and minimalist trend. Prepare your talons for some watercolour like swirls and linear designs.
Three dots! 
Miss Pop's minimalistic nail art were a revelation. She used double coats of Samoan Sand (OPI) and a top matte coat. Three Swarovski crystals in the middle talon of each hand added subtle artistry.
SEE ALSO: How to stop nail biting
Well, you don't need to have the dough for Swarovski. Any crystal would do, even three dots of nail paints would be fine of smooth, manicured fingernails.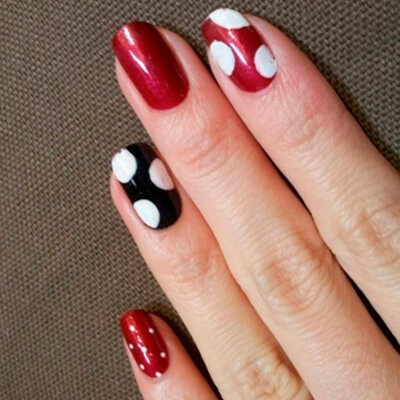 RECOMMENDED: Purifying Tea Tree Nail Saver from JASON
Stripes
For Ann Yee, the style was custom designed wraps. They weren't even blue and white stripes but it is the unevenness that made the nail art look unique. It presented the vive of being polished but not being too stuffy at the same time. Further, they look like hand drawn right over the nails rather than being an accessory.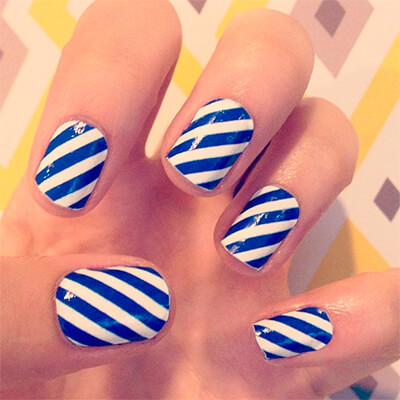 Negative space
It seems negative space in nail art is going to make a huge impact in summer 2015. Geometric designs in black definitely made Kye look so much intriguing. She kept things from being too ostentatious (too cute or too young) and kept things simple with mismatched shapes in black and white pellet. Further, the nail art was integrated to alternating fingers and she also through of leaving out the left hand thumb nail. This is certainly something that will get the attention from everyone.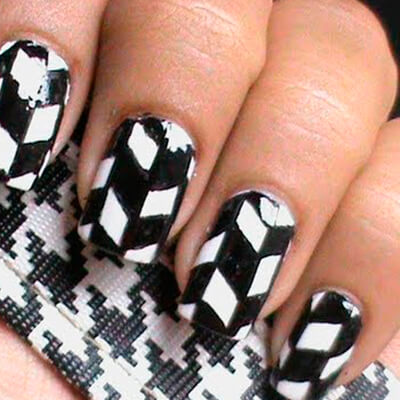 The ladylike
If you are in favor of the feminine, you should be looking at Cushnie et Ochs. The nail is being polished in a baby pink hue and further accented with reverse French manicure. Lastly but more importantly, silver flicks sit above the cuticles instead of usual white. This is as minimalistic as it can get but nevertheless will present a unique makeup.
Instead of placing the flick near the cuticle, you can also choose to have it at the end of the nails, just like Marissa Webb. Her silver tipped French manicure remained at the traditional spot but looked gorgeous.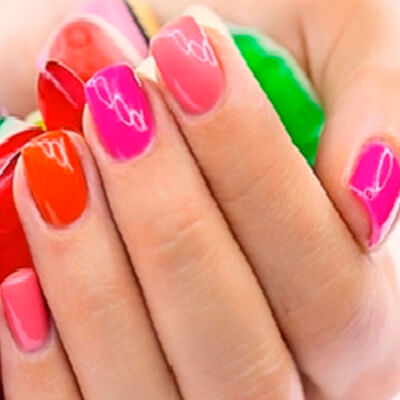 Graphic straight line
Looking for something even more minimalistic? Deborah Lippmann's creation for Kate Spade was just the style you should be looking at. Her narrow black strips of Fade to Black rightly complimented by the graphic handbag and dress she was sporting at the event. Only one straight line did the trick – as easy as it can get!
Watercolor
Rebecca Minkoff was certainly inspired by a floral top in her collection. She sported three Essie shades including blue, red and silver on top and another. Further, each has been smeared over a clear base coat of sky blue to create an uneven geometric pattern. This would be perfect for the lady who manages to smudge her nail polish – well, it's not a disaster anymore!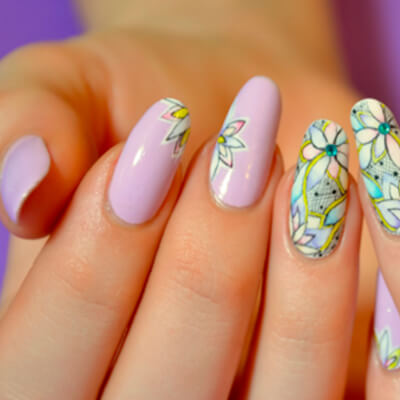 Author Bio: 
Debi Falconer Debi writes on the behalf of Fragrances Cosmetics Perfumes, which is one of the leading suppliers of branded perfumes and beauty accessories. Apart from writing he likes to explore world with his camera.